Vetoquinol's history: a great adventure
It all began in 1933. In a pharmacy in the town of Lure, in north-eastern France, Joseph Frechin merged his dispensary with a business manufacturing pharmaceutical supplies for people. He called it "Laboratoires biochimiques de l'Est".
An entrepreneurial man, Joseph started using the antiseptic properties of oxyquinoline to treat animals. The remedy, baptised "Vétoquinol", quickly made a name for itself, and Joseph Frechin added a veterinary department to his laboratory.
By 1970, to the immense satisfaction of veterinarians, the Vetoquinol catalogue included over 250 products.
Vetoquinol's history: going international 
Since then, Vetoquinol has continued to develop a range of medicines and innovative solutions for our clients. With a desire to grow and expand internationally, we created our first subsidiaries in the Netherlands, Ireland and Belgium during the 1980s, allowing 20% of our revenue to be generated outside of France.
In 2004, we set up in China. And in 2006, stock market flotation allowed us to increase our international profile. By 2009, we'd established ourselves in India and by 2011, in Brazil. And thanks to the acquisition of Bioniche Animal Health in 2014, Vetoquinol is now directly present in Australia.
Today, we work in 24 countries in Europe, North and South America and the Asia-Pacific region. We have more than 2,500 employees and almost 60 distributors.
During nine decades of Vetoquinol's history, we've built a truly global network which allows us to be close to our clients all over the world.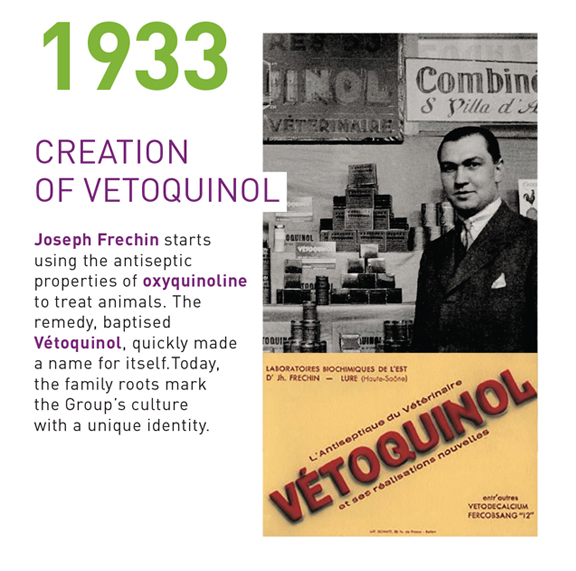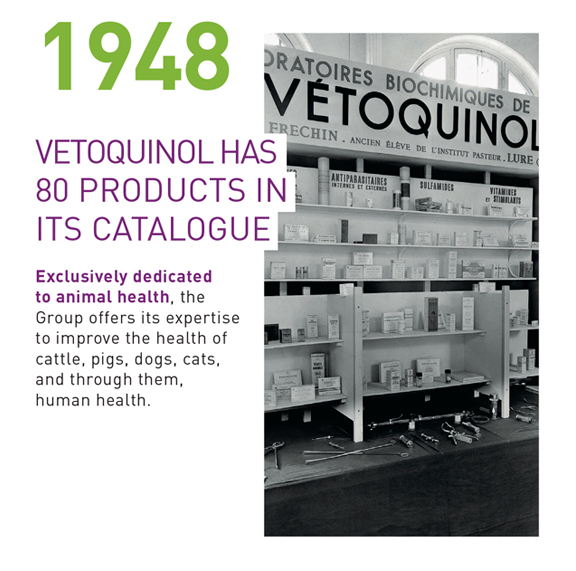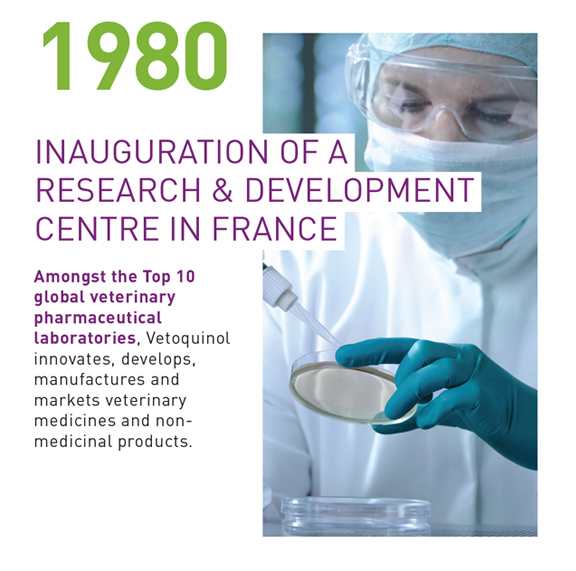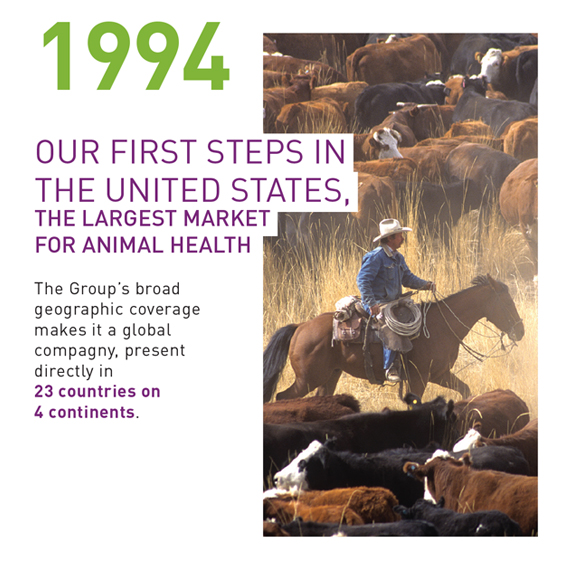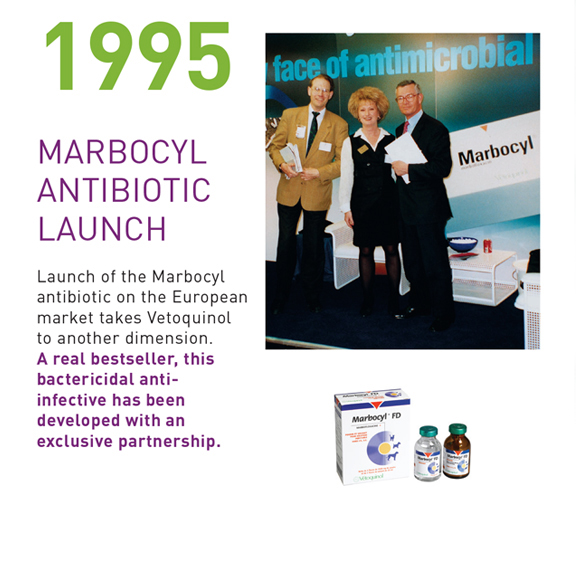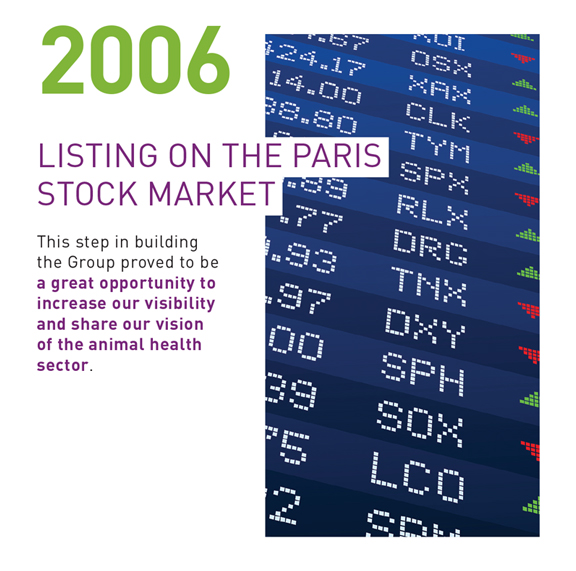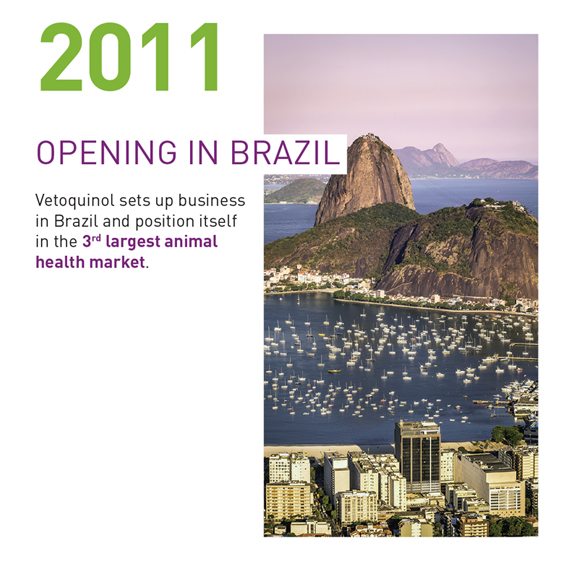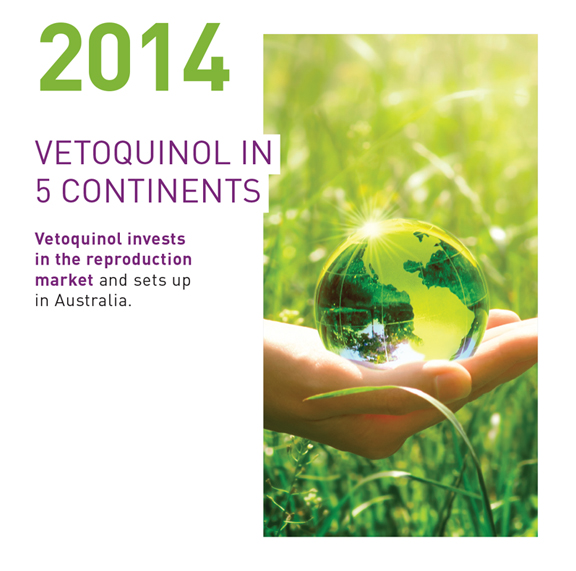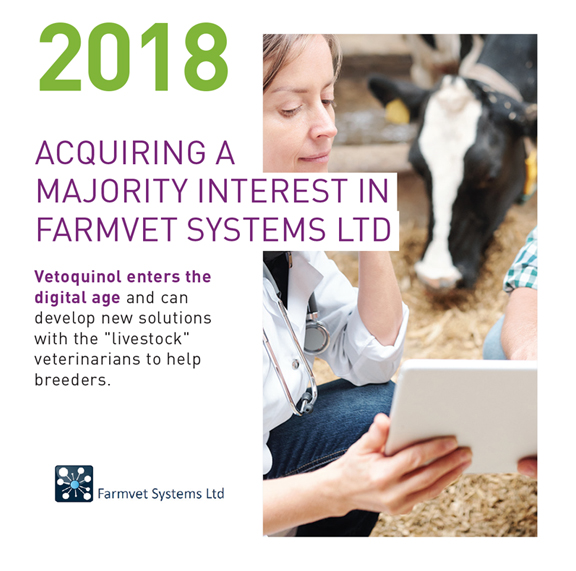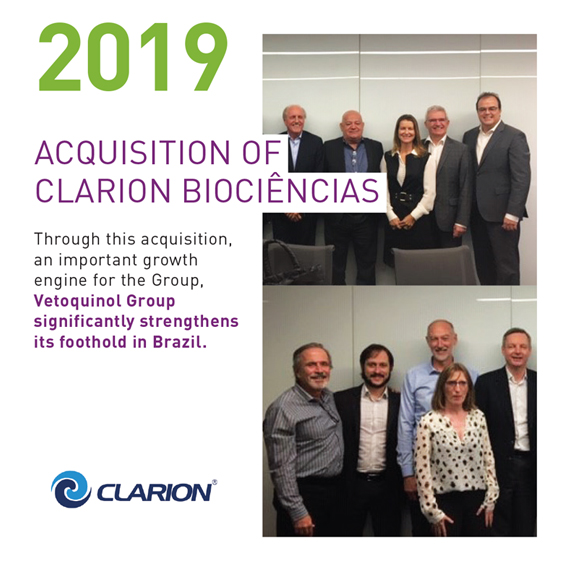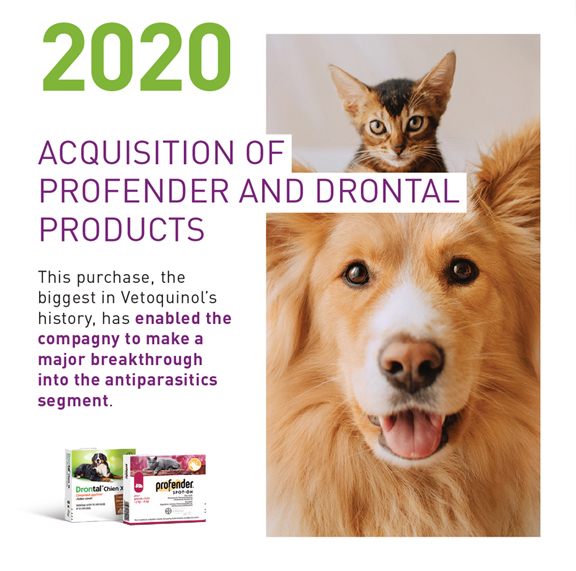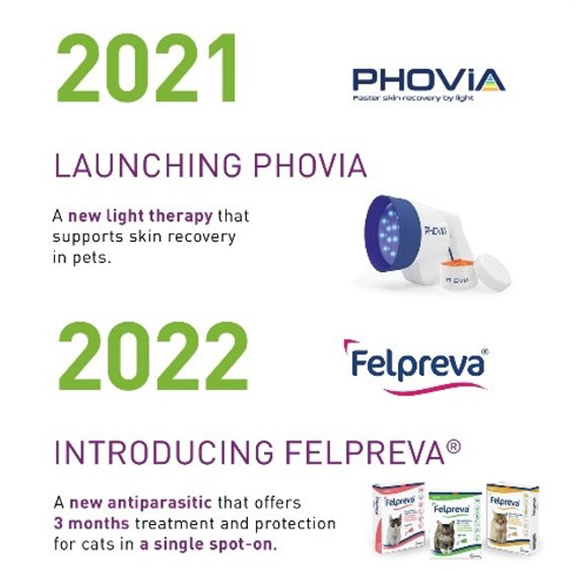 Etienne Frechin, president of the company, traces Vetoquinol's history since its creation in 1933.